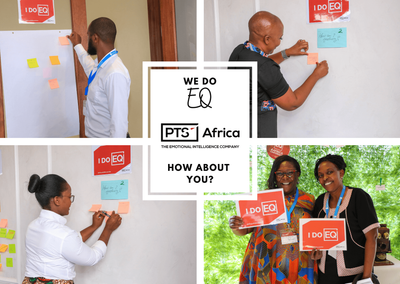 PTS Africa is a boutique Emotional Intelligence Consultancy.
We are on a mission to leverage EQ to transform Africa.
We know emotions drive behaviour & we believe that the learnable skills of Emotional Intelligence can help individuals, teams & organisations increase effectiveness, achieve goals and create the future they want
We provide EQ Assessments, EQ Coaching & EQ-based Training in Sales, Customer Experience & Leadership.
Reasons to bank on us
PTS Africa is committed to optimizing the human resource element of every organisation it engages. Our approach guarantees a high return on each investment made on people.
The team applies world-class EQ methodology and tools to effect change. We are a Six Seconds EQ Network Preferred partner.
We take exceptional pride in instances where our interventions have helped to create meaningful change and bring about excellent performance